Show Cattle for Sale
Fall steer sired by son of Starburst out of an MAB daughter.
---
Mid-summer heifer pure bred by Whitestar ready to show, Gentle, could be a little kids heifer
---
November heifer pure bred by Whitestar, just weaned, thick, deep & very gentle.
---
Fall heifer 7/8 Shorthorn Plus out best cow on the farm who goes back to Yellow Jacket
---
November Purebred Shorthorn heifer for sale
---
3 Fall born Blue Roan shorthorn plus heifers for sale. Weaned and being halter broke now.
---
Samantha Roberts many times champion Sim-Angus heifer embryos selling at Dixie National.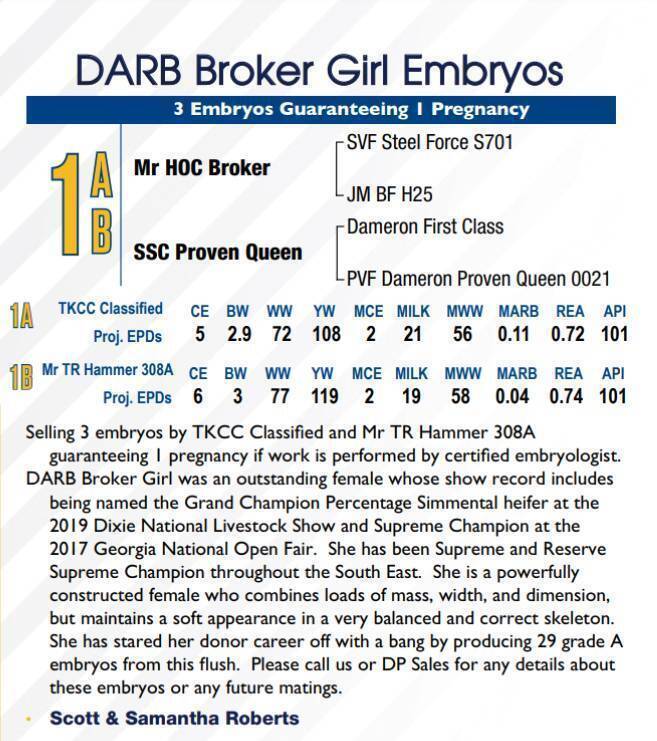 ---
---
SOLD!
Dark Blue Roan Show steer prospect, by SMF White star, Dam is a many times Champion Man Among Boys daughter.
SOLD!
Late spring pure bred shorthorn heifer by Hill Haven Bold out of a Sullivan bred cow.
First look at our spring born show heifers
being halter broke while still on cows . Most by Hill Haven Bold , some by SMF White Star.
SOLD: November purebred Hill Haven Bold daughter for sale
Contact Walt at 865-389-1878
SOLD: November Shorthorn Plus heifer sold to Gabby Jones, GA, to show in 2018
Watch for embryos in 2018 from Samantha Roberts
Many times champion Broker sired Sim Angus
Blue Roan shorthorn plus
Halter broke, gentle, great hair and for sale
Purebred Shorthorn Steer sold to Hallie Dillard, Tennessee
Bought for National Jr. 2018 Shorthorn Show
Late March Blue Roan steer by SMF White Star
A Starburst son, out of a Man Among Boys daughter who was many times champion commercial heifer in Tennessee last year . He's a good one!